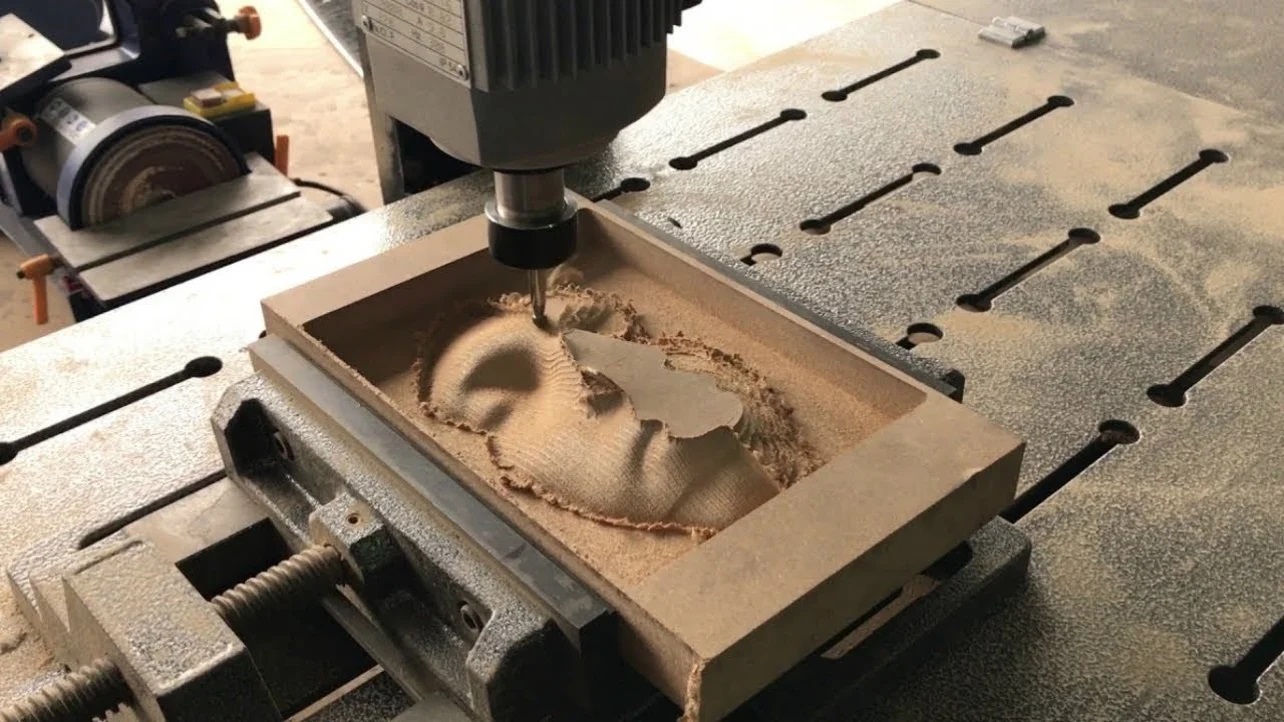 So you're thinking about getting a CNC machine. Maybe you've already got one and are thinking 'what could I make with this thing?' Well, there are endless possibilities for you to choose from for your next CNC project.
If you're looking for some inspiration or you're considering getting a CNC machine and are wondering about all the possibilities, we've compiled a list of DIY CNC project ideas for you!
Holiday Ornaments
Snowflakes, pumpkins, Christmas trees, menorahs; there are so many different possibilities for festive carving. It's a great way to decorate for the holidays and they make fantastic little homemade gifts as well. You can have fun while savings bit of money designing your own ornament sets just how you want them.
Laptop Stand
Another creative idea is building a laptop stand for your desk at work or at home. Nobody likes to be slouched over at their desk all day. Using your machine to construct an elevated laptop stand that will keep your posture upright is a useful and creative use of your machine. No more hours spent hunched over designing CNC plans. Now you can sit upright or just stand up all together!
Creative Coat Hangers
Making the jump from 2-dimensional to 3-dimensional designs can take some time with your CNC machine. But one project you can test your skills out on are creative coat hanger designs. For example, you can take the faces of animals and stack their features to add depth to your carvings. By beginning with a head and adding features such as the snout and eyes, you'll have yourself (or your kids) a fun little coat hanger. It's both a fun way to test your skills as well as a great gift for the little ones.
Lamp Covers
A lamp cover is another great way to utilize your CNC machine. It's an opportunity to really get creative and make something cool. For example, many people use lamp overs to cast shadows on the walls and ceilings like a planetarium! You'll be able to design your cover to mimic stars in the sky by milling tiny holes throughout the cover. The lamp can then project tiny starlights onto the surrounding walls and ceiling of the kids' bedrooms.
Food Tray
Food/serving trays offer fantastic variety of skill levels. You can carve out a simple tray with a curb along the border or go all out with a multi-piece tray you can assemble with intricate designs on the surface. You can also use an epoxy finish so that your tray is water resistant, lasting you a very long time.
Electrical Outlet or Light Switch Cover
Yet another fun and inexpensive way to add a little flare to your home is by designing and milling your own covers for light switches or electrician outlets. Adding designs to otherwise basic household features is a great use of your machine. And again, it's great for kids; you can add fun decorations to their bedrooms.
We hope these ideas have given you some inspiration for your next CNC milling project. And if you're considering getting a CNC machine of your own, head on over to Inventables. There, you'll find the highest quality CNC machinery and intuitive, free-to-use CNC software. Happy milling.